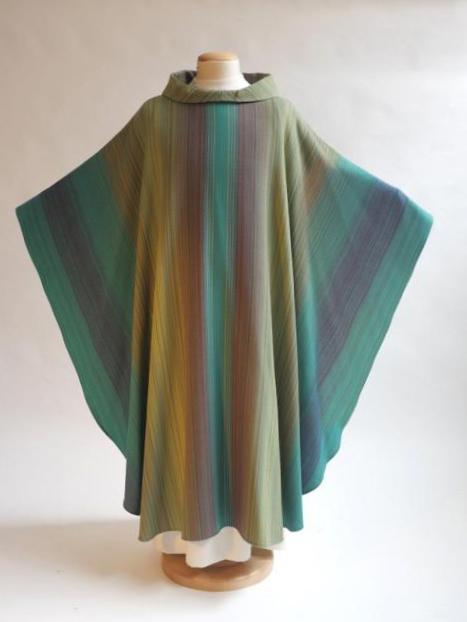 Benedictine style chasuble with cowl. Based on the color palette of our stunning Northeastern fall foliage.
Fabric: 100% Light weight cashmere/merino wool blend
Measure: 62"W x 53"L (standard size)
Includes understole, Bramante garment bag, and hanger
*THIS IS A DISCOUNTED ONE-OF-A-KIND SAMPLE. ITEM IS EITHER A SHOWROOM SAMPLE, FROM A PAST COLLECTION, OR INCLUDES DISCONTINUED FABRICS. PRICE AND MEASURES ARE AS MARKED. SOME PIECES MAY HAVE POTENTIALLY MINOR FABRIC FLAWS. PLEASE

 

CONTACT US

 

FOR FURTHER INFORMATION.