Sample Francis Curvilinear Bella White & Monet Green Altar Scarves
Bramante Studio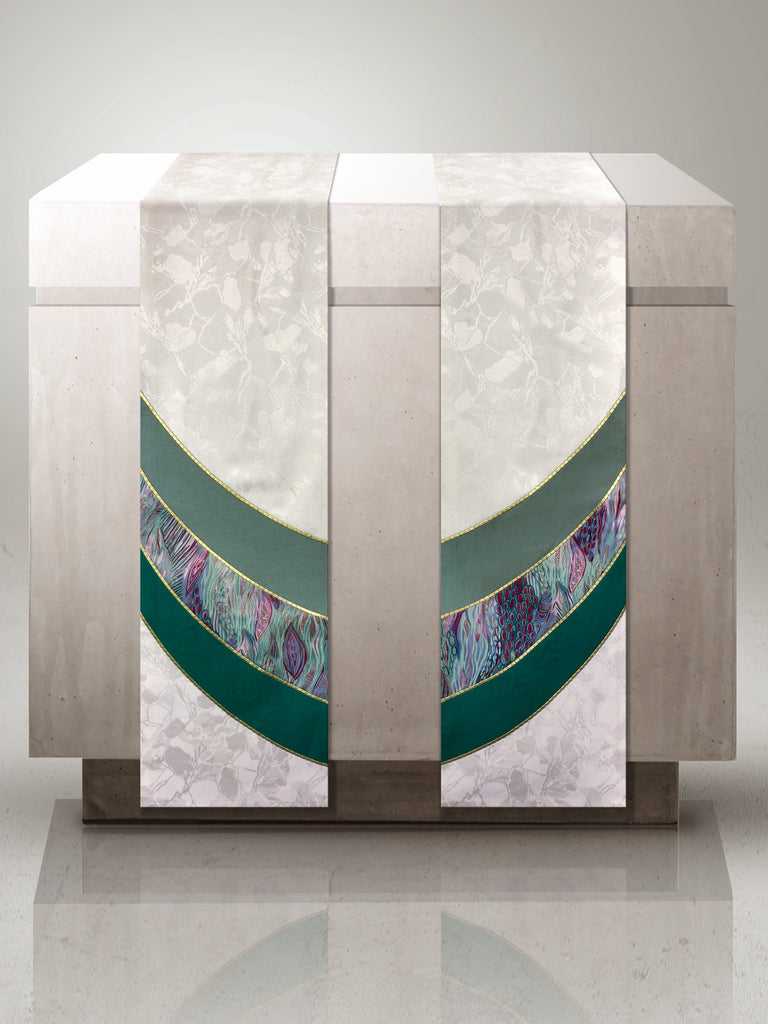 Curvilinear altar scarves for Ordinary Time with appliqué in shades of green. Edged in gold embroidery.
Fabric: Light weight bella damask

Sold as a pair

Measure of each scarf: 12"w x 100"l (front drop 39")
*THIS IS A DISCOUNTED ONE-OF-A-KIND SAMPLE. ITEM IS EITHER A SHOWROOM SAMPLE, FROM A PAST COLLECTION, OR INCLUDES DISCONTINUED FABRICS. PRICE AND MEASURES ARE AS MARKED. SOME PIECES MAY HAVE POTENTIALLY MINOR FABRIC FLAWS. PLEASE

 

CONTACT US

 

FOR FURTHER INFORMATION.